PROFILES
Visitors to the Vickers Theatre, our patrons, are an interesting, diverse, and involved group of people. We want you to get to know them. Every month, our website will introduce a new individual who has enjoyed movies at the Vickers.
April 2021: Marco Chavarry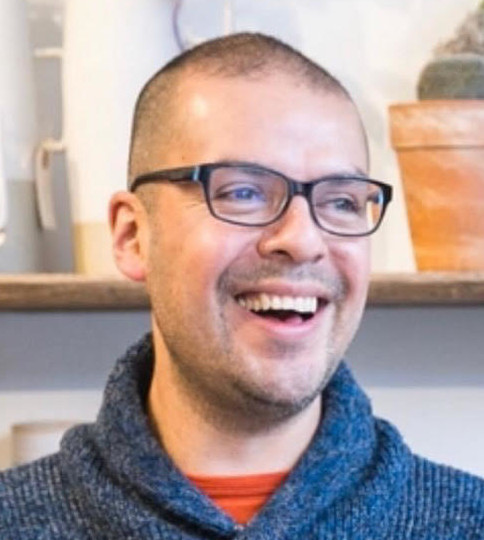 Meet our next-door neighbor, Marco Chavarry, owner of Alapash, a home-decor-business, three doors north of the Vickers Theatre.   Marco is originally from the district of Barranco in Lima, Peru.  Today, Barranco is considered the "most Bohemian city" in the world,  with beautiful colonial buildings, concert areas, galleries, and street vendors lining the city's many plazas.   Some beautiful handmade blankets and vintage rugs in his store come from the markets  of Barranco.   Marco opened Alapash  two years ago, modeling the store after his first store in the Ravenswood community of Chicago where he had been for 10 years.  His mother, Ana (Antuca as he likes to call her) was a huge help to him at the beginning of his career as she knew the merchants and people of Lima who made the beautiful and exquisite products that he now sells.   He has friends from around the world who sell their products to him,  and as he says, "one connection led to another connection".  Today his store is filled with imports from Turkey, Brazil, Peru, Japan, and Morocco.
Marco arrived in Chicago from Lima over 20 years ago.  His brother lived in Chicago and it wasn't long before he established roots in the community.  He and his partner, Tom, began visiting Harbor Country on weekends and it wasn't long before they established roots in the community of Three Oaks. He says that his home in Three Oaks found him and not vice-versa. The beautiful story begins with Marco attending an estate sale in Three Oaks several years ago.  He did not realize that the house, not the contents of the house, was being auctioned.  He left his phone number with the realtor, the realtor contacted him the next day,   and Marco put a phone bid on the property.  Just like that, the house landed on his lap and Marco became a homeowner and resident of Three Oaks MI.
In the first weekend in Three Oaks, he met many neighbors at a local coffee shop.  Coffee and conversation with their neighbors soon became a regular ritual.   On one Monday afternoon, his neighbors invited Marco to join him to a matinee at the Vickers Theatre.  He is now a regular Vickers patron and loves, not only the movies but the sense of community he feels at the Theatre.  To him, the Vickers is a gathering space for folks who live in the Three Oaks community.
Marco's favorite movie at the Vickers was PARASITE, hands down.  He found the film to be the most fascinating movie he has seen in his whole life.  Wow!  He loved the style, the story-telling, the way in which the movie flowed.    He loved every aspect of the movie.
You don't want to miss knowing this fascinating neighbor of the Vickers. Stop in at Alapash …. or at the Vickers!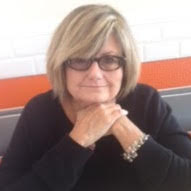 We are pleased to welcome Kathy Parker as our March patron of the month. Kathy resides in Michigan City Indiana, as do so many of our Vickers patrons. She, like others who cross the "Indiana border" to visit Michigan and the Vickers Theatre in Three Oaks, is so a part of the Vickers community. Currently, Kathy is an academic aide for a special-needs-elementary student at Queen of All Saints School in Michigan City. Her teaching experience includes special education in the Michigan City Area Schools, and classroom teacher in the Chicago Public Schools.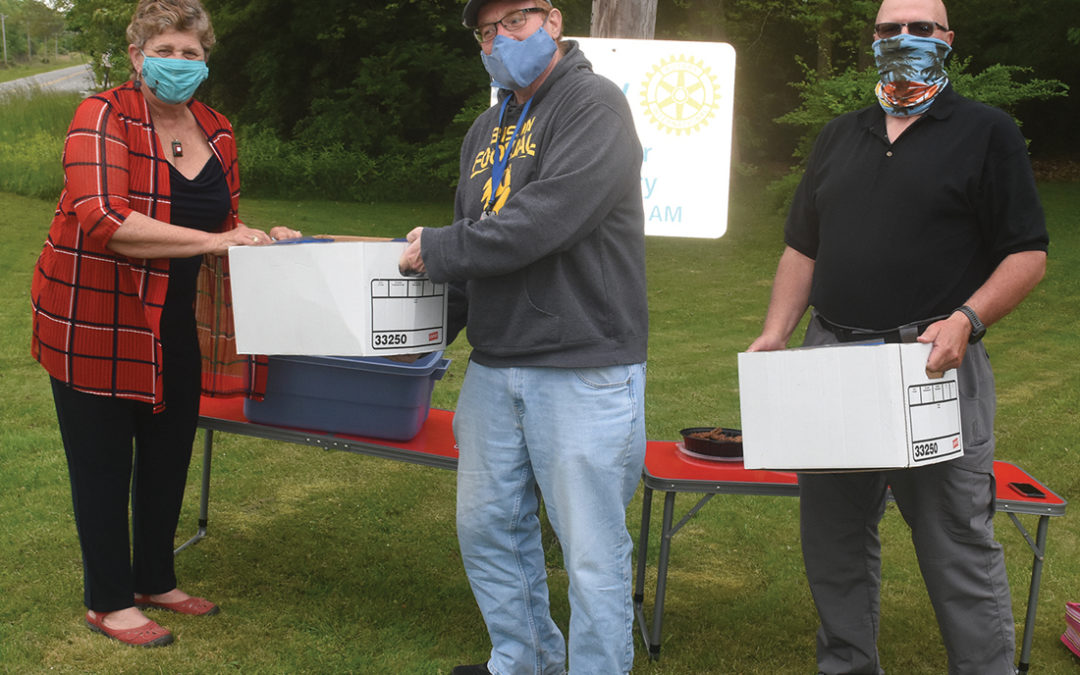 For February 2021, we would like you to meet Leslie Wood, a 'movie buff', whose favorite movie of all time is Casablanca. Leslie is a frequent and loyal patron of the Vickers Theatre.
In 2014, after years of living part-time in Harbert, Leslie and her husband Gary, made the decision to make New Buffalo their full-time home. In the short seven-year-time period, Leslie has made a lasting imprint on our community. She is on the Board of the League of Women Voters of Berrien and Cass County. She is on the Board of Neighbor by Neighbor, a social service program that links people to food pantries, nutrition and housing programs, and a myriad of state and federal programs.