May 2021: Jane Raymond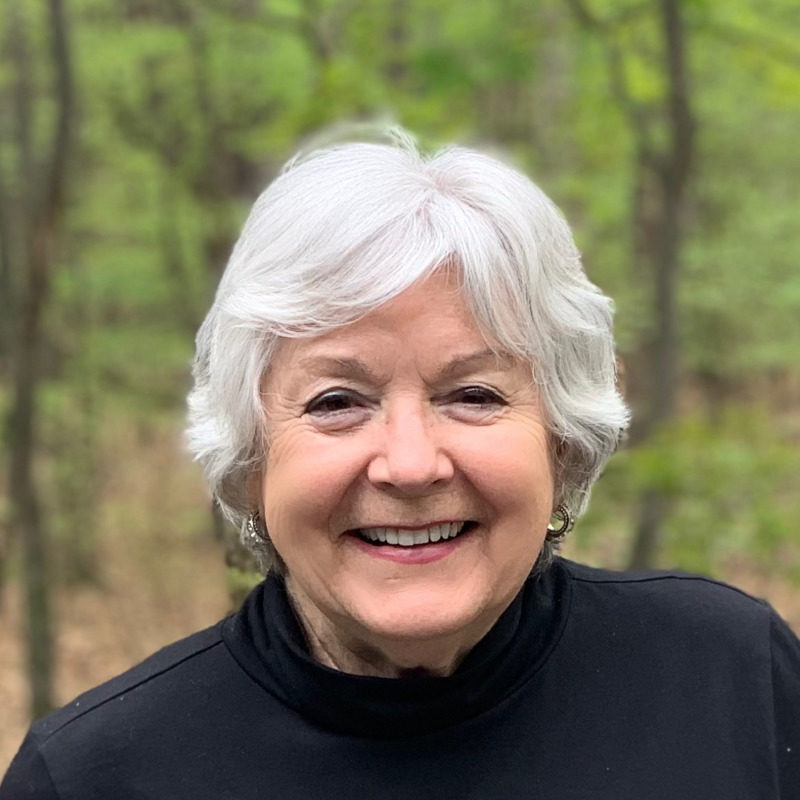 Meet Jane Raymond, long-time resident of Bridgman, teacher par excellence, and community activist.
Jane grew up in the town of Saginaw Michigan. After living in many different cities in Illinois & Michigan, she settled in Bridgman to raise her daughters and begin her teaching career. Jane graduated with a Bachelor and a Masters degree in Education from Michigan State University. Jane is the "teacher" we all wish for when our children enter school for the first time. A teacher who is inquisitive herself, a life long learner and KIND. In fact, on Jane's front lawn is a colorful BE KIND sign her grandson, Tim, made for her as a business project at the University of Michigan this past year.
Before Jane began her 23 year career at the Bridgman Public Schools, for six years, she taught in a Montessori public school and in Benton Harbor. In the Bridgman Public Schools, she taught K thru 4th grade students, but especially loved teaching the Kindergarten children. They were so eager to learn and so excited to be in school. Besides teaching youngsters, she found time to be the President of the Bridgman Education Association.
The League of Women Voters of Berrien & Cass Counties has consumed Jane's time these past 10 years. She is on the Board of the LWVBCC and has been chairperson of several community endeavors. One of Jane's favorite undertakings for the League of Women Voters is to register potential voters. Every year for eight years, she has registered high school and college students to vote . She finds the students eagerness to vote for the first time inspiring. This year, even during COVID, the students wanted more information on exactly where they should go to vote. This excitement to vote for the first time is what makes Jane go back year after year to register students to vote.
Jane has several favorite movies, GONE WITH THE WIND and IT'S A WONDERFUL LIFE. Jane, also has a favorite movie theatre, the Vickers. (Lucky us!) Actually, according to Jane, it's the only theatre she goes to see movies. She says she "trusts" the movies showing at the theatre. Unlike seeing movies at home, where she can multi-task while watching movies, at the Vickers she finds herself engrossed in the film. Popcorn and a beer help. She and her friend Emelie Schroeder have decided to go every Friday night to a movie now that the Vickers is opened. She loves films that make her think. The movie, THE FATHER is exactly the kind of movie Jane loves; movies that stick with her and leave her with wanting to understand more about the subject matter. You don't want to miss knowing this fascinating friend of the Vickers. You can see her every Friday night, table to the right, next to the the artist's display.!