Now Playing
(140 PG) 2018 Canada, United States Joaquim Dos Santos, Kemp Powers, Justin K. Thompson, director
Miles Morales returns for the next chapter of the Oscar®-winning Spider-Verse saga, an epic adventure that will transport Brooklyn's full-time, friendly neighborhood Spider-Man across the Multiverse to join forces with Gwen Stacy and a new team of Spider-People to face off with a villain more powerful than anything they have ever encountered.
TRAILER & INFO
Friday, Jun 2 7:00 PM
Saturday, Jun 3 1:00 PM
Saturday, Jun 3 7:00 PM
Sunday, Jun 4 12:00 PM
(120)
LAUGH YOUR HEELS OFF @ THE VICKERS HARBOR COUNTRY PRIDE COMEDY SHOW SUNDAY 6/4 @ 7 PM Lets face it, being gay comes with its challenges and having these gay comedians bring some light relief to these challenges can be somewhat therapeutic (and hilarious of course). Lets tickle our funny bones at this first ever HCP Comedy Show.
Sunday, Jun 4 7:00 PM
(97 NR) 2022 United States Eve Brandstein, Richard Kaufman, Stuart Samuels, director
A love story that took 50 years to tell, `The Lost Weekend: A Love Story` explores the 18-month romantic relationship between John Lennon and his Chinese-American assistant May Pang. ***Live QA with May Pang following the film.***
Monday, Jun 12 6:00 PM
---
Give the Gift of Vickers Theatre Gift Cards!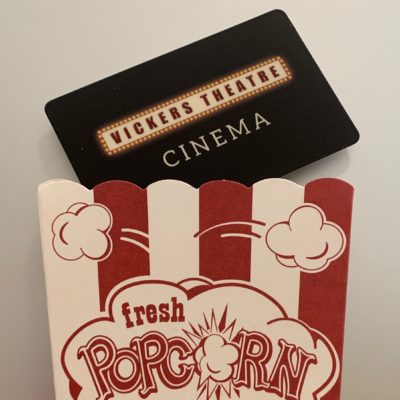 Available Now – Online