WELCOME BACK! NOW OPEN FOR 2023!
Now Playing
(113 PG-13) 2023 United States Michael B Jordan, director
After dominating the boxing world, Adonis Creed (Michael B. Jordan) has been thriving in both his career and family life. When a childhood friend and former boxing prodigy, Damian (Jonathan Majors), resurfaces after serving a long sentence in prison, he is eager to prove that he deserves his shot in the ring. The face off between former friends is more than just a fight. To settle the score, Adonis must put his future on the line to battle Damian – a fighter who has nothing to lose. Creed III is the third installment in the successful franchise and is Michael B. Jordan's directorial debut.
Thursday, Mar 30 7:00 PM
Friday, Mar 31 7:00 PM
Saturday, Apr 1 4:00 PM
Sunday, Apr 2 7:00 PM
Friday, Apr 7 4:00 PM
Saturday, Apr 8 7:00 PM
Sunday, Apr 9 4:00 PM
(96 PG-13) 2023 Spain, United States Brit McAdams, director
Owen Wilson portrays Carl Nargle, Vermont's #1 public television painter who is convinced he has it all: a signature perm, custom van, and fans hanging on his every stroke... until a younger, better artist steals everything (and everyone) Carl loves.
Friday, Apr 7 7:00 PM
Saturday, Apr 8 4:00 PM
Sunday, Apr 9 7:00 PM
---
Give the Gift of Vickers Theatre Gift Cards!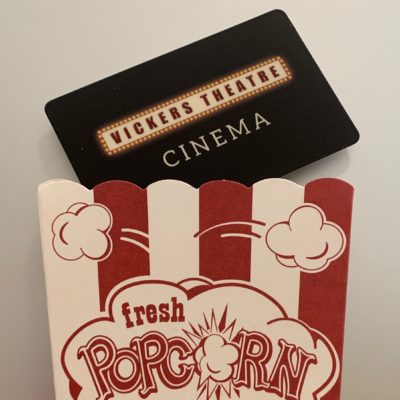 Available Now – Online