VIRTUAL CINEMA FROM THE VICKERS
As you are aware, the Vickers Theatre is temporarily closed due to the Covid19 executive order. In these surreal times, not only does our theatre need your support, but we all need the sense of comfort and unity great films can provide. There are two ways to support the theatre in the meantime. One way is to buy a Vickers Gift Card, good at the time we reopen our doors. The second way is to stream movies through our new Virtual Cinema portal.
By purchasing a "Virtual" Screening Ticket or streaming rental through our website, you'll be SUPPORTING THE VICKERS, and its staff while our theater remains closed. Thank You.
Approximately 50% of your ticket purchase goes to The Vickers.
WHAT EXACTLY IS STREAMING?
Whenever you watch a show or movie on Netflix, Hulu or Amazon Prime, you are streaming. Streaming refers to the process of receiving a continuous flow of information over an internet connection. You are not downloading an entire film at one time, but rather your device can collect data as needed for immediate viewing. You must have an internet connection to stream.
SEE ALL FAQS ON THE VICKERS VIRTUAL THEATRE FAQ
Immediately following THE FIGHT there will be a pre-recorded discussion between Kerry Washington and the four ACLU lawyers featured in the film (Brigitte Amiri, Lee Gelernt, Dale Ho, and Chase Strangio). This conversation is exclusive to virtual cinema and in-theater engagements. Additionally, patrons will have free access to a live Q&A on Sun. 8/2 with the filmmakers and lawyers, moderated by Ann Hornaday of the Washington Post. This will be also be archived and available beyond 8/2.
Give the Gift of Vickers Theatre Gift Cards!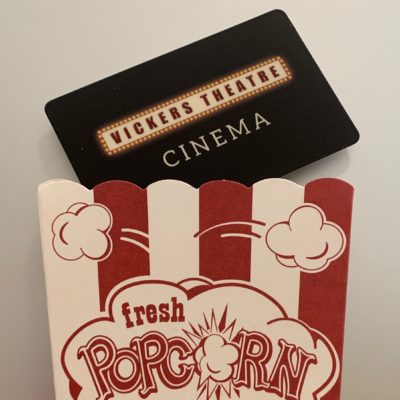 Available Now – Online
Coming Soon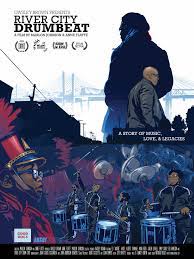 RIVER CITY DRUMBEAT
(1 hr 34 min NR - Documentary)
A Vickers Virtual Screening - On Line
COMING AUGUST 14TH For three decades Ed "Nardie" White has led an African-American drum corps in Louisville, Kentucky, inspiring youth to thrive by connecting with the cultural traditions of their ancestors. Mr. White trains his successor Albert Shumake to take over, while high-schoolers Imani and Jailen, and preteen Emily navigate adolescence in this multigenerational story of music, love, and legacy set in the American South.