WE CAN'T WAIT TO SEE YOU AT THE MOVIES!
Now Playing In Theatre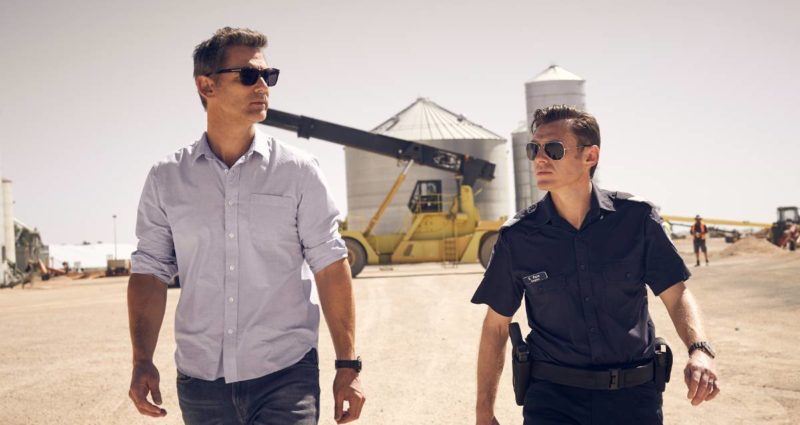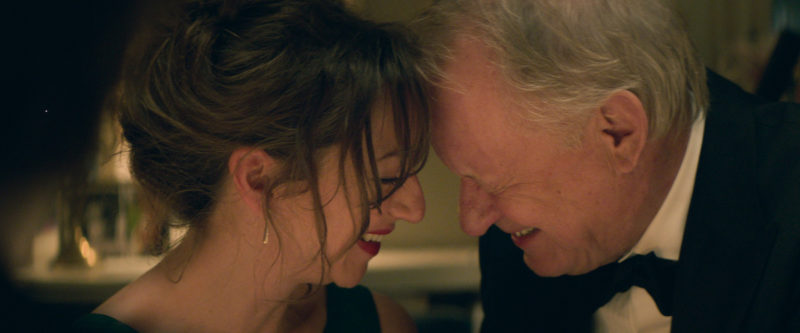 Coming Soon In Theatre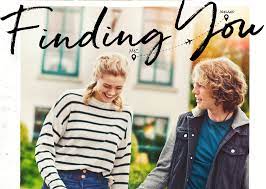 FINDING YOU
(1 hr 59 min PG)
Opens Jun 18
Violinist Finley Sinclair travels to an Irish coastal village to begin her semester studying abroad. At the bed-and-breakfast run by her host family, she encounters Beckett Rush, a handsome actor who's filming another installment of his medieval movie franchise. As romance sparks between the unlikel
y pair, Beckett ignites a journey of discovery for Finley -- transforming her heart, her music and her outlook on life.  Audiences love it!!
TRAILER & INFO
Friday, Jun 18 6:00 PM
Saturday, Jun 19 6:00 PM
Sunday, Jun 20 6:00 PM
Monday, Jun 21 2:45 PM
Friday, Jun 25 2:45 PM
Saturday, Jun 26 2:45 PM
Sunday, Jun 27 2:45 PM
Monday, Jun 28 6:00 PM
---
VIRTUAL CINEMA FROM THE VICKERS
As you are aware, the Vickers Theatre was temporarily closed due to the Covid19 executive order. In these surreal times, not only does our theatre need your support, but we all need the sense of comfort and unity great films can provide.  There are two ways to support the theatre in the meantime. One way is to buy a Vickers Gift Card, good at the time we reopen our doors.  The second way is to stream movies through our new Virtual Cinema portal. 
By purchasing a "Virtual" Screening Ticket or streaming rental through our website, you'll be SUPPORTING THE VICKERS, and its staff while our theater remains closed.  Thank You.
Approximately 50% of your ticket purchase goes to The Vickers.
WHAT EXACTLY IS STREAMING?
Whenever you watch a show or movie on Netflix, Hulu or Amazon Prime, you are streaming. Streaming refers to the process of receiving a continuous flow of information over an internet connection. You are not downloading an entire film at one time, but rather your device can collect data as needed for immediate viewing. You must have an internet connection to stream.
SEE ALL FAQS ON THE VICKERS VIRTUAL THEATRE FAQ
PROFILES
Visitors to the Vickers Theatre, our patrons, are an interesting, diverse, and involved group of people. We want you to get to know them. Every month, our website will introduce a new individual who has enjoyed movies at the Vickers.
June 2021: Alene Valkanas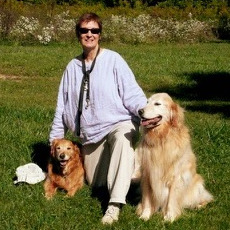 Alene Valkanas is our June Vickers patron. Alene has been a national leader in the arts advocacy and arts education movement throughout her lifetime. She began her art education advocacy as a Roman Catholic Sister in Pennsylvania teaching English and Art to high school students. Alene holds a master's degree in arts education from the University of Chicago and a Bachelor of Arts in English from La Roche University.
READ MORE
On this one-year anniversary of the Vickers Theatre's closing, we are pleased to announce that our doors will reopen on Friday, April 16. You, our loyal patrons, will be able to enjoy films on the "big screen" once again. We are indebted to so many of you. You have been so generous to the Vickers's this past year in so many different ways: gift cards, donations, friendly inquiries of our well-being. We've missed the friendships and faces of movie lovers like yourselves! While we will begin offering movies on the "big screen" on April 16, we will continue offering movies that you can screen at home as well.
read more
Give the Gift of Vickers Theatre Gift Cards!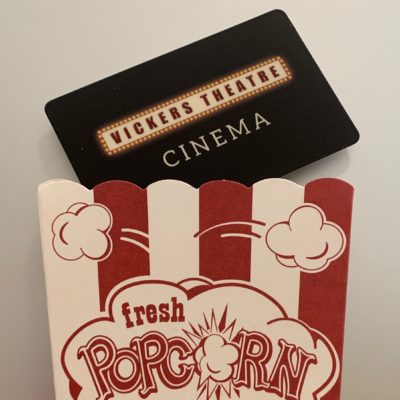 Available Now – Online