VIRTUAL CINEMA FROM THE VICKERS
As you are aware, the Vickers Theatre is temporarily closed due to the Covid19 executive order. In these surreal times, not only does our theatre need your support, but we all need the sense of comfort and unity great films can provide. There are two ways to support the theatre in the meantime. One way is to buy a Vickers Gift Card, good at the time we reopen our doors. The second way is to stream movies through our new Virtual Cinema portal.
By purchasing a "Virtual" Screening Ticket or streaming rental through our website, you'll be SUPPORTING THE VICKERS, and its staff while our theater remains closed. Thank You.
Approximately 50% of your ticket purchase goes to The Vickers.
WHAT EXACTLY IS STREAMING?
Whenever you watch a show or movie on Netflix, Hulu or Amazon Prime, you are streaming. Streaming refers to the process of receiving a continuous flow of information over an internet connection. You are not downloading an entire film at one time, but rather your device can collect data as needed for immediate viewing. You must have an internet connection to stream.
SEE ALL FAQS ON THE VICKERS VIRTUAL THEATRE FAQ
JOHN LEWIS: GOOD TROUBLE
Additionally, on 7/9 all ticket-buyers of JOHN LEWIS are welcome to stream a live panel discussion presented by the Freedom Rides Museum of Montgomery, Alabama, featuring Freedom Riders Dr. Bernard Lafayette and Dr. Rip Patton in conversation with director Dawn Porter. In partnership with the Capri Theater. The live panel begins at 7:30pm EST / 4:30pm PST and will also be archived to watch afterward.
Give the Gift of Vickers Theatre Gift Cards!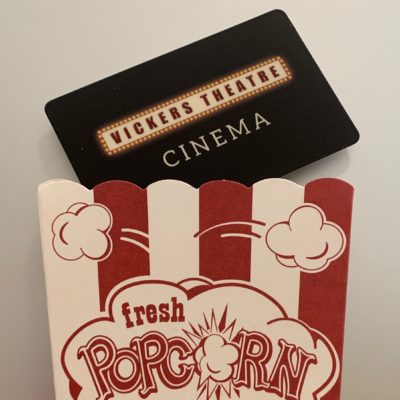 Available Now – Online
Coming Soon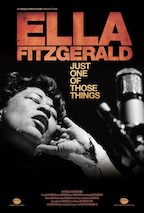 ELLA FITZGERALD: JUST ONE OF THOSE THINGS
(1 hr 29 min NR - Documentary)
A Vickers Virtual Screening - On Line
$12.00 - 3 DAY RENTAL Ella Fitzgerald was a 15 year-old street kid when she won a talent contest in 1934 at the Apollo Theatre in Harlem. Within months she was a star. Ella Fitzgerald: Just One of Those Things follows her extraordinary journey over six decades as her sublime voice transforms the tragedies of her own life and the troubles of her times into joy. Here is an Ella the world never knew – tough, thoughtful, funny, a dazzling musical innovator.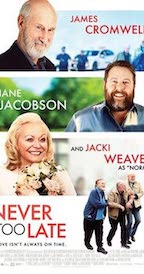 IT'S NEVER TOO LATE
(1 hr 37 min NR Comedy/Drama)
A Vickers Virtual Screening - On Line
$12.00 - 2 DAY RENTAL A group of seniors makes plans to break out of their retirement home to achieve their unrealized dreams before it's too late.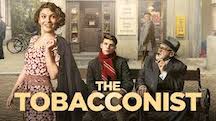 THE TOBACCONIST
(1 hr 57 min NR - Drama)
A Vickers Virtual Screening - On Line
$12.00 - 5 DAY RENTAL Based on the international bestseller by Robert Seethaler. A tender, heart-breaking story about one young man Franz,  and his friendship with Sigmund Freud during the Nazi occupation of Vienna. When Franz falls desperately in love with the music-hall dancer Anezka, he seeks advice from the renowned psychoanalyst, who admits that the female sex is as big a mystery to him as it is to Franz.