WHAT'S NEXT FOR ALL THE REFUGEES ON MANUS ISLAND?
37 MINUTES, - Not Rated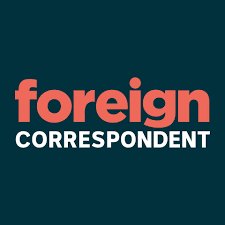 An episode of the Australian Television News Program "FOREIGN CORRESPONDENT" follow two young men as they escape the misery of Manus Island, Australia, to forge new lives in North America.  Reporter Eric Tlozek charts their progress and their pitfalls over 18 months.  Rohinga refugee and Manus Island detainee, Imran Mohammad, began his new life in Chicago.  He has been studying hard and relishing his freedom.  He has also remained committed to giving hope to those still trapped in offshore detention.  When told that the short film would screen at The Vickers, he replied, "I think it is an important event to educate people about refugees lives.  I really feel honored to be a voice for the family of refugees".
Free Admission to the film followed by a group discussion and Q&A with Imran Mohammad himself
General Seating – No Tickets – No Reservations – Doors open at 6:15 pm