Live @ The Vickers featuring Kieran Conway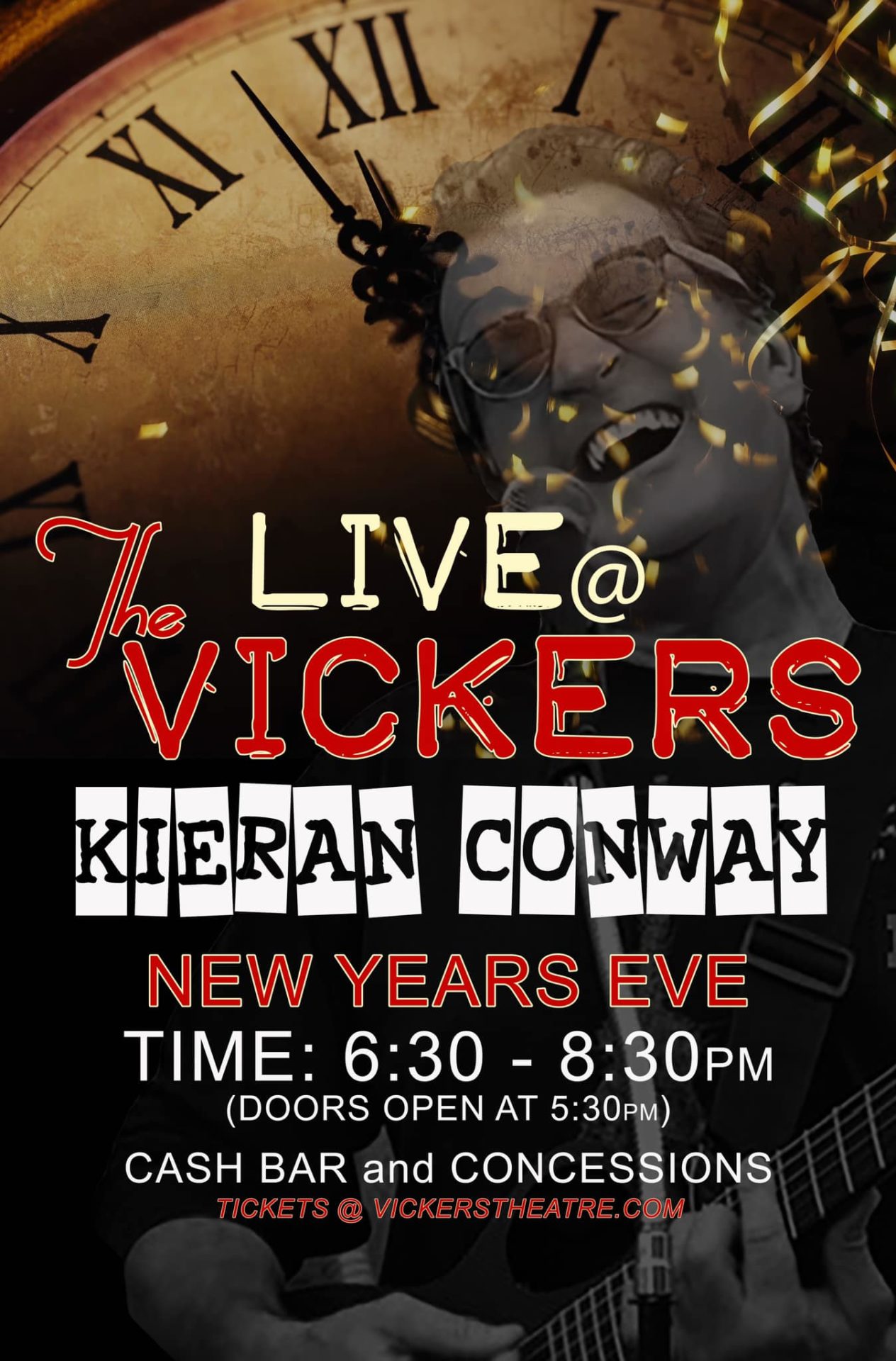 Kieran Conway Live @ The Vickers
One Night Only – New Years Eve 2022 (Dec 31)
Tickets $25. Cash Bar and Concessions.
Show Time 6:30 – 8:30 PM EST.
Doors Open at 5:30 PM EST.
Join us for a special evening Live @ The Vickers featuring special guest and local legend Kieran Conway. 'Come in for the craic' and celebrate the past year with music, laughter, and storytelling. It will be a night to remember.