LAST NIGHT IN SOHO
1 hr 56 min, R
Language: English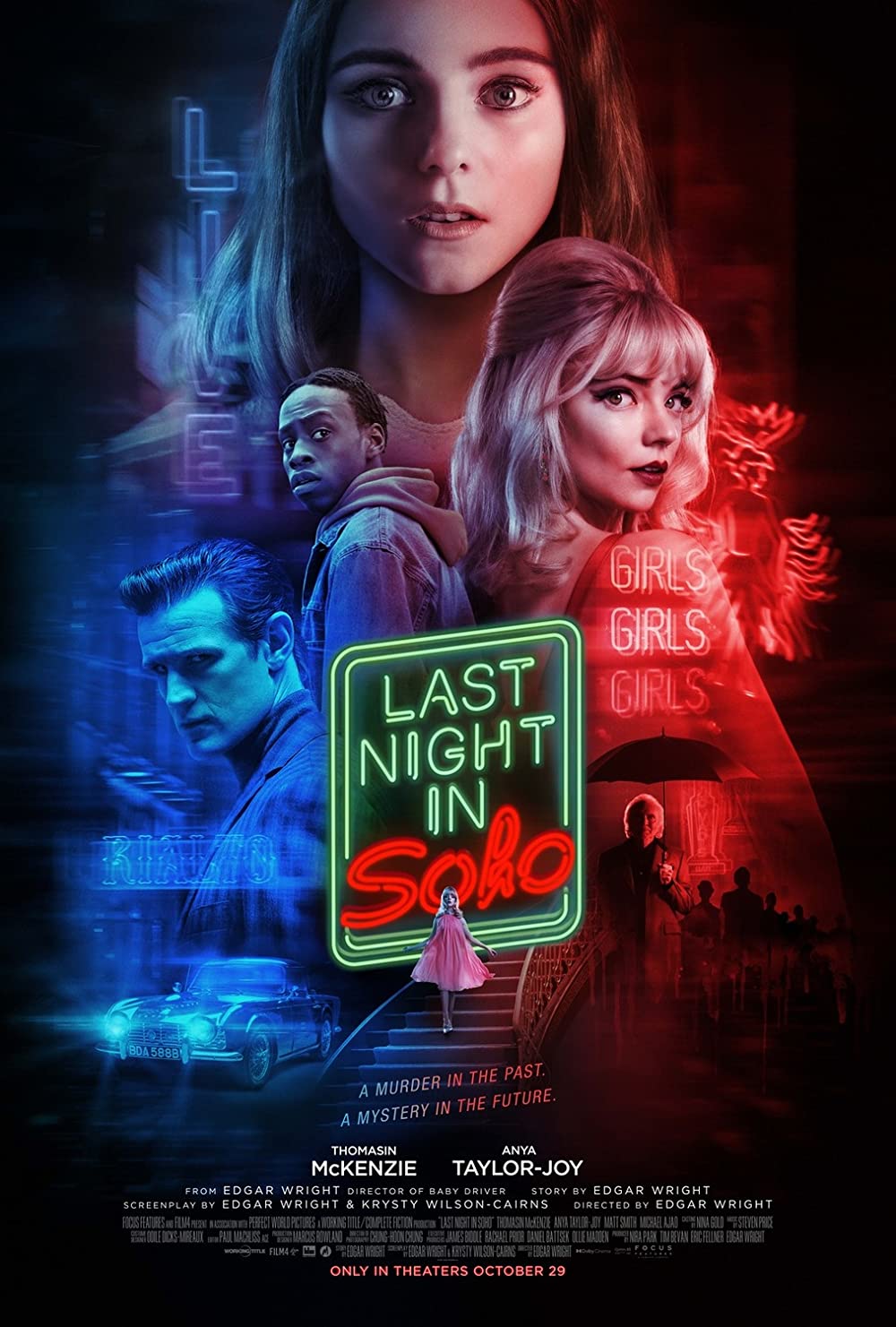 Last Night in Soho tells the story of Eloise (Thomasin McKenzie), a young woman in the present day who is obsessed with the music and style of 1960s London, and who travels there to study fashion.
Once there, she finds her dreams are filled with the escapades of another woman, Sandie (Anya Taylor-Joy), who went to London in the '60s seeking romance and stardom.
But as Eloise tries to discover what happened to Sandie, the dreams turn nightmarish, revealing the sordid underside of the city in an era she once imagined as glamorous and uncovering decades-old crimes with ethereal victims who are still demanding justice.Certified Fresh on Rotten Tomatoes!