DRIVEWAYS
1 hr 23 min, NR - Drama
Language: English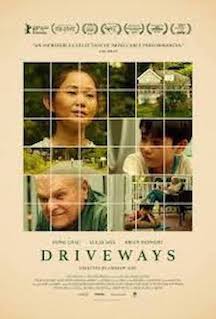 A Vickers Virtual Screening - On Line
A single mother drags her 8 year old son cross country to empty out the house of her packrat older sister, newly deceased. Brian Dennehy plays a Korean War veteran living next door. Driveways is an intimate drama which revolves around the unlikely friendship formed between a lonely young boy and his new octogenarian neighbor.  As his mother look on, he provides the widowed veteran with a youthful outlook and begins to discover a new found maturity within himself.
Directed by Andrew Ahn this film premiered at the Berlin International Film Festival.
Nominated for Independent Spirit Award for Best First Screenplay, Independent Spirit Award for Best Female Lead.